Are you suffering from Playoff-itis?
It's time to dive right in and tackle the horrible disease which comes over all hockey fans at some point during their hockey watching.
If you're suffering from this terrible disease I am here to help!
What is Playoff-Itis-
Playoff-itis is a terrible thing which makes even the most die hard hockey fans not want to watch hockey, specifically in the playoffs! It's when you change the channel from a playoff hockey game to American Idol, where you'd rather chat to friends on Facebook/Twitter instead of watching the game. The most drastic of all, when you are willing to go to the washroom during a period of hockey! Playoff-Itis is most prevalent during the playoffs which usually kicks in around the 2nd round and can last for a whole round of playoff hockey!
Causes-
What causes you to have playoff-itis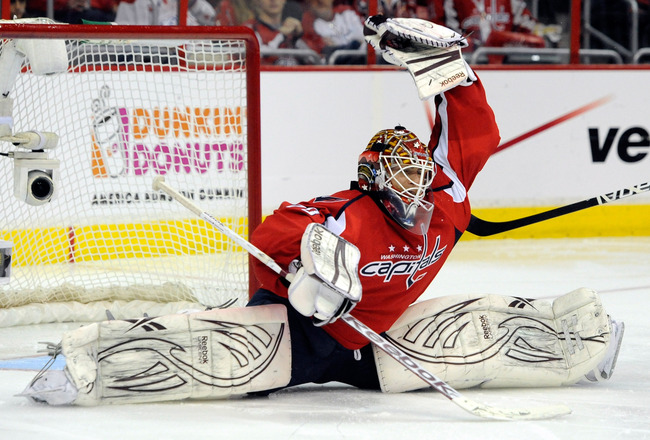 When your team has failed to make the playoffs, or have been eliminated in the first round causing you to be bitter towards the other teams.


When the outcome of a hockey game is decided within the first two periods, giving you no reason to continue watching the game.


When all the teams you sort of like lose and you hate all the other teams.


When you have to jump from bandwagon to bandwagon during the playoffs. Constantly changing the team you support which becomes draining.


Being chirped for jumping on another teams bandwagon!


When you really could care less about the two teams that are playing, and secretly wish they could both lose.


When all the other series' finish, and you're just waiting for that one series that decides they're going to go to 7 games and delay everything.


When a goalie decides they're going to be all good and not let the other team score, making for a long game.


When a rookie goalie is shutting down when of the best teams in the league.


When you don't like the people who are commentating the game.


When the game becomes boring.


Symptoms-
How to know you are suffering, if you find yourself doing any of the following symptoms you are likely suffering!


Changing the channel while the game is being played.


Deciding it would be less painful to watch wannabe singers on American Idol


When you'd rather talk to your friends during the game. (Not on intermission but during game action)


When you're paying more attention to your twitter feed than the game.


When you start listening to what your parents are saying to you during the game.


When your mom asks you to find something more exciting on TV, and you agree.


When you don't even turn on the hockey game.


When you just can't get into a playoff series or the two teams playing in the series.


When you care less about a big save or a big hit that happened in the game.


Doing homework instead of watching the game.


Playing NHL 12 instead of watching the game. You decide to make you dream playoff match up while playing the game.


When you start looking at who your team might draft and what moves they're going to make this offseason.


When you fall asleep during the game.


When you start to think you can play better than the NHL players.


When you STOP yelling at the TV when you disagree with a call.


When you don't want the game to go to overtime.


Treatment-
How to get over your Playoff-Itis before it's too late!


Forse yourself to watch the game no matter how painful it may be.


Do all necessary research on a team before you bandwagon the team, so you don't get made fun of.


Watch YouTube videos of your favourite team (that failed to make the playoffs) to help get you in the mood.


Remember that the playoffs are a such a high level of hockey, and your team wasn't up to that level. So this is an opportunity to watch top notch hockey.


If you like a feel good story cheer for the underdog!


Watch the game not from the perspective of a fan of the teams playing but more of a fan of the game of hockey.


Make sure you get a good nights rest especially after a late OT game, or you will be to tired and un-enthused towards the next game.


Watch as many hockey highlights as you possibly can to put you back in the hockey loving mood.


Convince some friends to watch the game with, whether they like hockey or not.


When watching a hockey playoff game specify it with a specific food to get you excited. (Eat Nachos while watch series #1 and eat KD during series #2)


Specifically root against the team one of your twitter friends are rooting for! This will add a little more excitement and add a little bit of a rivalry with your friend, not to mention bragging rights when your team kicks butt!


Or cheer for a team to make new twitter friends.


Wager some friendly bets on twitter, (making the person who lost have to change their avi to the other teams, Shoutouts or just flat out bragging rights!)


By a new jersey or t-shirt to up your team spirit.


Just remember your love for the game and why you love it.


If you or a loved one are suffering from this terrible disease please read this to get you back in touch with your hockey mojo. Playoff-Itis is a real and horrible thing that needs to be ended immediately, if we can save even 1 hockey fan from their suffering then the hockey community will be a better place!
I know how painful it is to not be able to watch your team play during the playoffs, but together we can enjoy watching playoff hockey and conqour Playoff-Itis!
*Note this blog is just for fun*