Well with the trade deadline coming near, it's time for trade rumours to start picking up. Who's buying, who's selling; Will the Sabres trade Miller, will the Ducks finally trade Bobby Ryan? All questions will soon be answered; but for now, here's my list of the 10 players, that will most likely be getting a change of scenery. Heads up this is a list of players that will be off the market by the Feb 27th Trade deadline; meaning they may have already been moved.
1. Ales Hemsky; Edmonton Oilers;
As has been the case for a few years now, the Oilers are currently sitting outside of the playoff picture, and they have awoken from their dream start of the season. Right now the Oilers need a shakeup, whether in the form of another skilled youngster, or the shape of a grizzled veteran that will add depth and leadership to this young Oiler hockey squad. So why Hemsky, because he's a free agent at the end of the season; If you trade him now and get something for him, or let him walk for free at the end of the season. Plus there is a little talk the Sabres may be interested in acquiring Hemsky. However poor play and missing time due to injury are not helping Hemsky's cause to a) stay with the Oilers or b) a decent trade to be made.
2. Hal Gill; Montreal Canadians
After what transpire with Cammaleri and the general poor play of the Habs, the Canadians are in selling mode; dump players that aren't contributing and clear up some cap space. Plus what team wouldn't want Gill? A tall, tough serviceable defenceman that plays a solid defensive game,  and had a Stanley Cup on his resume. Gill would be an easy deal for the Habs.
Also look for the Canadians to ship out a few players in around the trade deadline period; they need to sell not buy!
3. Drew Stafford/Derek Roy; Buffalo Sabres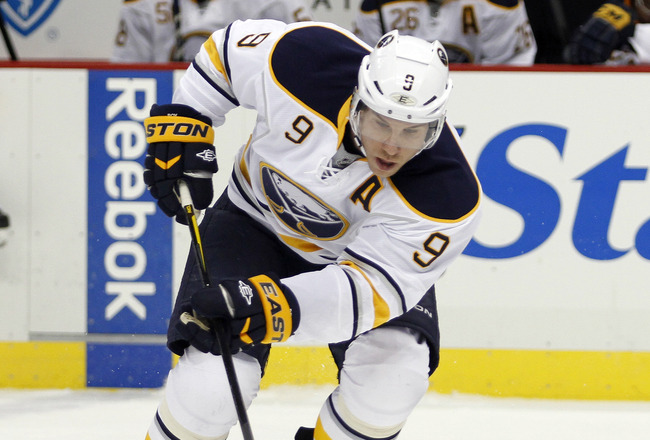 Well what can I say about abysmal season the Sabres have been in, heck have we even been playing hockey?! One thing's clear, there needs to be a shake up in Buffalo, Trading Miller before the deadline is too big a move and unlikely to happen. So who's next on the list; Derek Roy and Drew Stafford, two players who are massively underperforming to say the least. Stafford has shown that he can score and score in bunches, plus his $4 million dollar cap hit, isn't a huge amount for most teams. The Sabres have already been shopping Derek Roy around and have found some interest around the league. Roy is a good player, who can produce and add some leadership, and is just having a tough go in Buffalo and could benefit from a change in scenery. Plus Anahiem has shown interest in both Roy and Stafford, which would help clear up cap space for the Sabres.
4. Shane Doan; Pheonix Coyotes
Not too much to this rumor except for the fact, Doan may want to experience some playoff success once in his career, and the Coyotes owe it to Doan to give him to a decent team, after all he's done by staying with them all his career. This is similar to the situation the Sabres found themselves in by helping Dominic Hasek get to the Red Wings years ago.
5. Nazem Kadri/Luke Schenn; Toronto Maple Leafs
Now I put Kadri and Schenn together for 1 reason; they will likely be involved in a big package deal; There are talks that Kari, Schenn and a first rounder will be shipped off to the Flyers for James Van Reimsdieyk.
Any deal the Leafs make will likely include either or both Kadri and Schenn. A solid defenceman who eats big minutes, plus a young prospect. Although Bozak is getting the job done, the Leafs need a true number one centre if they want to go far in the post season, plus with injured players returning with in the coming weeks, the roster is over flowing. I sense a trade!
6. Derrick Brassard; Columbus Blue Jackets
Brassard is a player who never really lived up to the expectations that come with being a top 10 draft pick.
Ever since the Blue Jackets started playing poorly they have been shopping players around, waiting for the best deal. Brassard is one of the players the Blue Jackets have been showcasing, plus he would provide some depth to a team needing scoring from the bottom 6.
With the firing of the head coach last week, there are rumbles that Brassard may be off the table*.
7. Ryan Suter; Nashville Predators
The Predators need a major shakeup if they want to go further in the playoffs than the first round. Suter is a free agent at the end of the season, and could land a major offensive return, that the Predators are in dire need of.
8. Zach Parise: New Jersey Devils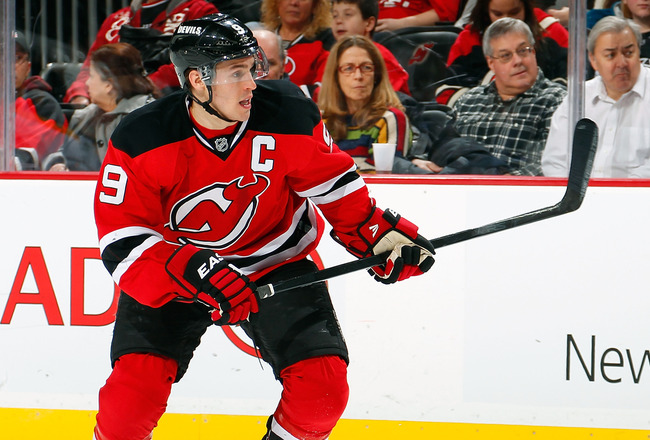 Parise is having a fairly decent year with the Devils and they aren't too keen on trading the 24 year old, but he is a free agent at the end of the season, and could walk away for nothing, something the Devils are not about to let happen. The problem the Devils face is whether they want to sign him to a 4 year extension for big money. My gut tells me Parise will be on the move.
9. Travis Moen: Montreal Canadians
As previously stated the Canadians are going to be sellers at trade deadline, they have a lot of pieces that can be moved and clear up salary cap space. Moen is a solid 3rd line player, who doesn't come with a huge price tag. Moen is likely to be sought after a ton before the trade deadline. Teams like the Sabres who need to get bigger would be happy to take Moen.
10. Tuomo Ruutu; Carolina Hurricanes
The Hurricanes are more than likely to be sellers come trade deadline. A player that can and will cause a fair amount of attention is Ruutu. He would help an offensively struggling team down the stretch, and could see some much wanted playoff action. Not to mention Ruutu is a free agent at the end of the season, and could walk away for nothing from the Hurricanes.
Take a look at the list and see how it affects your team, remember these deals are hypothetical and may not happen, so don't freak because your favorite player is on the List.
Bobby Ryan and Ryan Miller are not on this list for a couple of reasons
Ryan will most likely not be moved before the trade deadline; thus giving more teams a chance to negotiate with the Ducks, and give them a bigger return.
Ryan Miller will not be traded mid season; no gaurantees the Sabres will keep him but he will not be moved mid season. Too much money for a goalie who isn't stopping the puck, and to difficult to negotiate.