Free agency is just days away and rumours are starting to swirl around who's going where. So it's time to break down the free agency market and see who's available and where they may possibly land.
Forwards:
Zach Parise
Likely the biggest name on the market this season. Chances are Parise will not resign with the New Jersey Devils. While Parise wants to remain loyal to his team it's looking like the financial trouble the Devils may be facing could scare him away. Parise is a complete package any team that is able to afford his price tag will instantly be made better. He never takes a shift off and was a born leader, leading the Devils to within 2 wins of a Stanley Cup. He's a brilliant forward who can put the puck in the net, forecheck hard and never disappoints on defence either.
The three teams in the front running are: Pittsburgh, Detroit and Minnesota. With Sidney Crosby rumoured to have agreed to a 12 year contract with the Penguins there is rumour Parise will be joining him in Pittsburgh as the two are good friends.

Alexander Semin
Semin is a hit and miss player, sometimes he's on fire and other times it's like he's not even on the ice. The Capitals and Semin have virtually parted ways so he will not be returning to his old team. There was some talk he might head over to the KHL but if he can get a team to throw him a large contract he will likely stay. Semin plays a very good offensive game but not a good defensive game. When the Capitals were firing on all cylinders Semin fit in and became one of the top scorers in the league. When the Capitals turned to a more defensive style he struggled and found himself on the bench more often than not.
He would benefit most by going to a team that needs scoring, perhaps the Montreal Canadiens.

Dustin Penner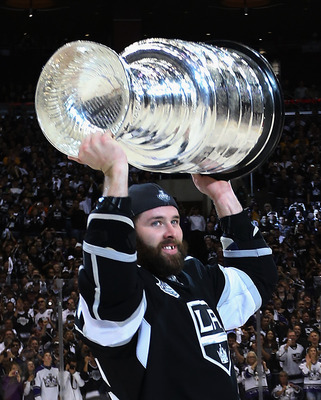 When the Blackhawks won the Stanley Cup they had to give up certain players because they could no longer afford them. Just the same the Kings may have to start unloading some players one of them may be Penner. He's a curious case as he has the size, speed, skill and strength to be a successful NHL player but he scored just 7 goals all regular season. But despite his lack of success during the regular season Penner was a major contributor during the Kings Stanley Cup run much like he was for Anaheim in 2007.
After winning the cup in 2007 he signed by the Oilers but did not succeed in Edmonton. This time around he won't get signed for big money but might find a spot with the Calgary Flames. But if Penner doesn't mind taking a pay cut he could stay with the Kings.

Shane Doan
It would be shocking and painful for Coyotes fans not to see their captain back in the desert next season. He is the heart and soul of the team, the coyotes go as Doan goes and he was a major reason they made it all the way to the Western Conference Finals. But at 36 Doan is going to want to make a run at a Stanley Cup and may want to play in a market that is more hockey friendly.
He's a solid goal scorer (reaching the 30 goal mark twice) and a natural leader. If the Devils are unable to retain Parise look for them to take a hard run at Doan.

Brad Boyes
It wouldn't be a good post if it didn't have some sort of tie to the Sabres. Boyes is a player who puzzles me. He's got all the skill and scoring ability yet he is a 4th line player who rarely contributes to the success of the Sabres. Boyes would likely benefit from a change in scenery (and a new coach).
Right now he is dead weight for the Sabres and hopefully will not be resigned. He can still score some goals and would be a solid 20 goal scorer for a team that needs a little scoring boost for their back end. Look for him to meet with the Wild.
Defence
Ryan Suter
Like Parise, Suter is the biggest free agent defenceman available right now.
Suter showed great poise and was huge for the Predators all season including during their playoff run. Right now all eyes are on him so the ball is in his court he will likely head to a team that will utilize him as a number one defenceman.
Look for the Dallas Stars to pursue Suter and offer him a contract.

Bryan Allen
Allen is ranked or regarded as high as Suter but he is a solid defenceman that many teams could benefit from. He doesn't produce a lot of goals but he plays a steady defensive game.
If the Stars are unable to land Suter, look for them to pursue Allen.

Justin Shultz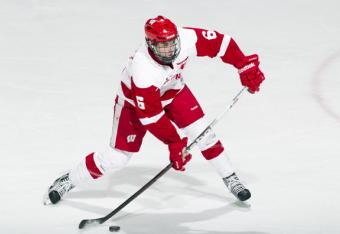 If you have not heard of Justin Shultz stop reading this article and kindly stop calling yourself a hockey fan. Right now this kid is the hottest name around. Just about 29 teams are looking at. Shultz is playing the Brad Richards card having teams come to him instead of him going to them. The thing about him is he hasn't even played a game in the NHL as he is just coming out of the University of Wisconsin.
Whatever team does end up with the "highly ranked" prospect who skipped the draft will likely end up over paying due to how much interest there reportedly is. He will be a hit or miss prospect that will hopefully perform well for whatever team courts him.
The short list is down to 5 teams including: Toronto, Vancouver, New York Rangers, Edmonton and Ottawa.

Hal Gill
Hal Gill is a player I have always loved to watch play, right from his days in Toronto. Although he suffered an injury that cut his season short he still saw an improvement in his goals and point production this year with Nashville. He is expected to make a full recovery over the off season and be ready for training camp.
Look for the Predators to retain Gill, especially if they lose Suter.
Note Hal Gill resigned a 2 year deal with the Predators worth $4 million.Matt Carle
While Carle will test the free agency markets he will still keep a foot in the door with the Flyers. A very solid defenceman who will be sought after during free agency. But I wouldn't expect him to leave the Flyers.
Goalies:
Cory Schneider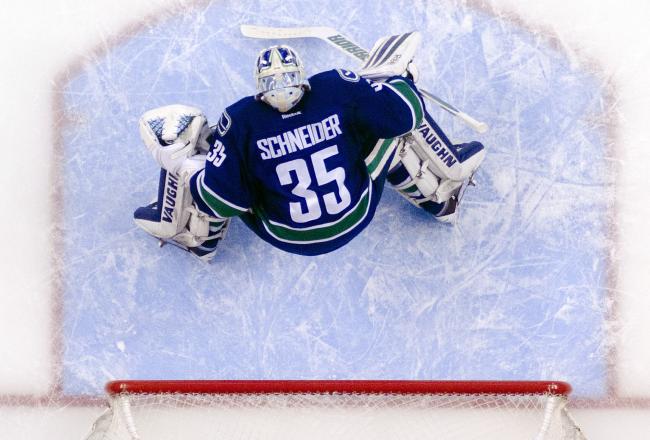 Technically Cory Schneider is not a real free agent and the Canucks have to intention of letting him walk and he will be their starter next season. Schneider single out played world class goaltender Roberto Luongo for the starting job and as a result chased the veteran out of town.
With Scneider between the pipes the Canucks have a bright future and a clean slate, they can put all this Luongo drama behind them and run with the young goalie who has a bright future.
Note- Cory Schneider agreed to a 3 year deal worth $12 million with the Canucks. 
Martin Biron
Biron is one of the most valuable back up goalies in the league. If a teams starter goes down to injury Biron is more than able to step right in and carry the work load of the starter. He spent last season in New York backing up the king Henrik Lundqvist and while his stats are no where close to the starter he was still a very solid back up goalie.
The Rangers would like to maintain Biron's services next for next season, but if they don't offer him some decent money 29 other teams would be more than willing to give the 34 year old a shot.

Martin Brodeur
If Brodeur decides that he is able to come back and play another season in the NHL the New Jersey Devils would gladly welcome him back. His performance last season taking the Devils to within 2 games of a Stanley Cup didn't hurt his cause either. Although Brodeur is 40 now he has not slowed down much and can still outplay young goalies, just when you think he's getting old he makes an amazing save out of no where.
It is unlikely Brodeur will part ways with the Devils as he has played with them his hole career, so it's just a matter of time before he resigns with them to end off his career.

Scott Clemmensen
With such a dry goaltending market this off season Clemmensen may be able to find a team that wouldn't ordinarily need his services. He played in just 25 games last season and as a result his Goals Against Average was a little high, but it will likely come down with some more consistent playing time.
Clemmensen would be a solid cheap back up for any team especially a team who has a starter who is shaky or goes down to injury.
More interesting free agents to keep an eye out for: Ryan Smyth, Teemu Selanne, Jaromir Jagr, Ray Whitney and Paul Gaustad.
Also be on the lookout for deals the involve Rick Nash and Bobby Ryan.
Tune in July 1st to see where some of the big name free agents are heading.